on
February 7, 2013
at
12:51 pm
Happy Valentine's Day! What better way to celebrate than sharing my passionate romance novel Burning Embers – 'a romance like Hollywood used to make' – and a box of chocolates from Britain's finest chocolatier, Hotel Chocolat?
This week I'm giving away:
Top prize: 1 copy of Burning Embers plus a box of Hotel Chocolat's to-die-for 'Love Notes' chocolates: irresistible chocolate hearts with melt-in-the-middle centres including champagne bellini, lemon berry tart and caramel praline.
Runners up: 4 copies of Burning Embers.
To enter, simply comment on this page telling me about your ideal Valentine's Day. I will pick a winner on February 15th.
Good luck!
Hannah x
Category: giveaway
Shop displays are a wash of pinks and reds; sound systems are booming slushy love songs; restaurants are advertising intimate dinners for two – yes, it is that time of year again: the prelude to Saint Valentine's Day. Here's a quick shopping list for this last week before the big day, to ensure on February 14th that you and your Valentine are misty-eyed and intimate:
Candles: Tall, small, chunky, slender, Gothic, colourful, scented – whatever your preference, arm yourself with plenty to create soft, ambient lighting.
Chocolates: Rich and velvety, gooey and decadent, melt-in-the-mouth; the very epitome of the aphrodisiac.
Music: Opt for a mix that's slow and atmospheric.
Scent: If you're low on your favourite perfume, or bored of it, pick up some samples and experiment with a new scent – musky and alluring? Sweet and delicate? Your partner will be weak at the knees with one breath.
A copy of a smouldering, tempestuous, passionate romance novel that calls to mind the Golden Age of Hollywood… Burning Embers: Just the thing to get you in the mood for love – and happily, I'm giving away a free copy…
To win a copy of Burning Embers, simply comment on this post, letting me know why you'd like to read it. I will pick a winner on 15th February. Good luck!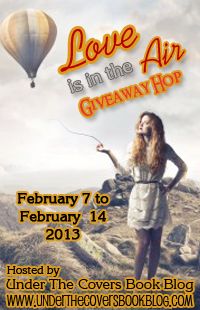 Today I'm participating in The Romance Reviews' Romance Madness Hop, in which bloggers come together to showcase favourite romance novels. I so love romance books, and have done my whole life, so choosing just one to feature today proved too hard a task. Therefore, I'm sharing with you five of my favourite romance reads:
The Shadow of the Moon by MM Kaye. Had I to pick a favourite writer, MM Kaye would be my choice. She writes so vividly, and her fabulous descriptions transport you to a time and a place so effectively that you are drawn into the story. The Shadow of the Moon tells the story of a beautiful English heiress come home to her beloved India and her protector who falls in love with her, set against the backdrop of war that threatens the empire. It's epic, it's romantic and it's timeless.
Jane Eyre by Charlotte Brontë. This has been one of my favourite books since I first read it in my youth because it is so wonderfully romantic and Charlotte Brontë has such a beautiful writing style. Jane is such a strong, admirable character, and Mr Rochester is the ultimate byronic hero. I defy anyone to read this book and not be swept away by the poignancy and power of the words.
Les Misérables by Victor Hugo. I was educated at a French convent school and I read French Literature at university, so as you can imagine, I have a strong connection to this great French writer. If, like me, you love thick books and long, intricate, detailed plots then Les Misérables is a must-read. The stage show and the film are wonderful, of course, but they really can't convey the power of Hugo's words. There is such beauty in the language, and such wisdom. Take, for example, this quotation from the book: "When love has fused and mingled two beings in a sacred and angelic unity, the secret of life has been discovered so far as they are concerned; they are no longer anything more than the two boundaries of the same destiny; they are no longer anything but the two wings of the same spirit. Love, soar." My heart sighs just to read those words!
The Fever Tree by Jennifer McVeigh. This is a recent read for me, but I've found it has echoed in me since I closed the book. Stirring and romantic in a grounding, inspiring way, and eye-opening in terms of its exploration of colonial South Africa. For my review of the book, see http://www.hannahfielding.net/?p=1745.
Burning Embers by Hannah Fielding. Is it cheating to choose your own book? Well, the American writer Toni Morrison once said, 'If there's a book you want to read, but it hasn't been written yet, then you must write it.' This is how I feel about my books, and I'm sure it is how other authors feel as well – we love our books, because they embody stories that have lived and breathed inside our minds, our hearts, our souls for a lifetime.
Would you like to escape into a passionate, vivid romance? For your chance to win a copy of my novel Burning Embers, simply comment on this post by the end of the hop.
#HEGIVEAWAY
Tell your happy ending story!
The Happy Endings Giveaway Hop was organized by Reading Romances!
What you can win here: One copy of Burning Embers

Number of winners: One

Open to: INT

How to enter: Comment on this post
In honour of the Reading Romances Happy Endings Giveaway Hop, today I'm sharing a happy ending story of my own.
I puzzled over what to share. The story of a little girl growing up in Egypt who one day spread her wings and travelled the world? Of meeting my husband at a drinks party and our unfolding romance which culminated in a beautiful wedding and a honeymoon on the Greek isles? Of the arrival of my beautiful children? Of buying our homes near the sea in Kent and France, all but ruins, and renovating them into happy family homes? Of building my renovation business into a success?
Then, I thought, in a blog that focuses on my writings and readings, there is really only one happy ending to illustrate: that of my becoming a writer.
At what point can one call oneself a writer? I had been writing all my life,  from childhood and through motherhood. But a few years ago – on the encouragement of my family, who knew I had draws full of manuscript sheaves – I decided I was finally in a place where  I could give my writing my full attention, energy and passion. That was the point, I think, at which I became a writer.
I wrote and wrote, and edited and edited, until finally I knew there was no more I could do to Burning Embers – it was ready. I sent it out to publishers and accepted an offer from Omnific Publishing, and so began the publication process.
When publication day arrived and I held a copy of my first book in my hands, it was a wonderful feeling. But I don't think this was the pivotal moment for me; the time when I said to myself, 'I did it!' That came when the first reviews were posted, and the first emails arrived from readers, and I began to get a sense that people liked my writing and understood me as an author.
Really, there is no happy ending. In Burning Embers, I end the story with two lovers declaring their commitment to each other – but of course their story continues beyond the boundaries of the book. And so it is for me. Writing is so much a part of who I am that there can be no ending; I will continue to writing for as long as I am able. But in the story of a little girl, and then a young woman, and then a mother who dreamed of writing romance novels, the ending is indeed a happy one.
Would you like to escape into a romance with a happy ending? For your chance to win a copy of Burning Embers, simply comment on this post.
#XmasGIVEAWAY
Gifting Books Christmas hop was organized by Reading Romances!
I'm delighted to be taking part in this giveaway event. Some wonderful books on offer – ideal escapism for the holiday season.
What you can win here: 1 copy of my novel Burning Embers

Number of winners: 1

Open to (INT, US or US/CAN): INT

How to enter: Simply leave a comment on this page by the end of 27th December letting me know why you'd like to read Burning Embers.

'); // ]]>