Aida
Aida El Masri grew up in Luxor, Upper Egypt, the daughter of an Egyptian man and an Englishwoman. Sadly, her mother died when she was a child, but she was very close with her father.
Her family home, Karawan House, is set on a large estate by the River Nile and the desert. When she was eighteen, Aida inherited the estate, for her father died in terrible circumstances, having been accused of a crime he did not commit. Grief-stricken, Aida left Egypt and travelled to England, where she trained to be a nurse and worked tirelessly to help the wounded during the war.
Now it is 1946 and Aida has returned home to Luxor, ready to build the estate, which has been languishing in her absence, and, most importantly, to clear her father's name and see the true perpetrator of the crime of which he was accused meet justice.
Aida is no longer the innocent girl she was before she lost her father; she has grown into a strong, independent, determined young woman. But Egypt of 1946 is not an easy place to be a strong, independent, determined woman, for there are deeply ingrained customs and beliefs about the place of the woman in society. A woman alone, mistress of an estate, unmarried? Scandalous!
Aida soon encounters pressure to marry, and there is one obvious candidate to be her husband. Phares's estate borders Aida's, and Aida grew up very close to the Pharaony family. Indeed, before her father's death, there was talk of Aida and Phares marrying – a marriage of convenience, to unite the two families and their land. Aida, at the time, was not unwilling, for she had quite the schoolgirl crush on Phares. Eight years have passed, though, and now Aida is not prepared to marry for convenience, and she does not need a man to take charge or take care of her! If she marries, it will be for love – as it was for her mother and father.
But how can Aida fall in love with Phares? Admittedly, he is handsome, and his dedication and compassion shine through in his work as a surgeon – and Aida cannot deny her attraction to him. But the man is overbearing and arrogant. Worse still, Aida suspects that Phares's father was involved in the crime for which her beloved father was blamed. Can she trust Phares? Should she trust her own heart?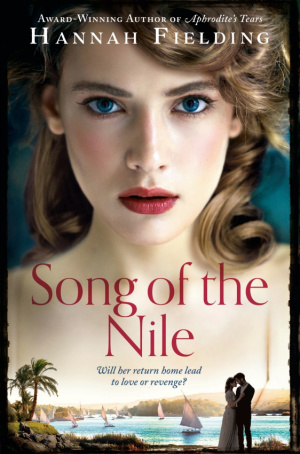 Phares
Phares Pharaony is quite the eligible bachelor. He's suave, handsome and extremely successful in his work as a surgeon – he has even set up his own hospital clinic in Luxor, which helps the poor and needy. Women would quite happily fall at his feet, and Phares has certainly had his share of flings, but none of them went deeper than mutual attraction; love is not something he has sought to attain.
This is a man with a strong sense of duty. His grandfather built a fortune from very little through the trading business he established, and secured the family's position by arranging the marriage of his son to another landowner, resulting in the Pharaony family becoming dominant in the region. Phares is quite prepared to enter into an arranged marriage with their neighbour's daughter, Aida, in order to expand the Pharaony estate and its prosperity. Besides, though growing up he found Aida somewhat infuriating for her wild and feisty manner, he has secretly always admired her tenacity and strength.
But the Aida he initially agreed to marry was but a teenager, a girl, and the one he is getting to know years later is undoubtedly a woman: fiery, stubborn and infuriatingly independent. And beautiful, he can't fail to see that. Phares's duty quickly compels him to propose marriage, but when Aida turns him down, he must work to persuade her. Will duty continue to be the driving force in Phares? Or is love within reach after all?