Today marks a year since the publication of my debut novel, Burning Embers. What a wonderful year it has been! I've loved getting to know so many new people, both readers and other, supportive writers, and it's truly been a time in which dreams have come true for me.
To commemorate Burning Ember's first birthday, I am giving away a whole heap of romantic goodies worth in total £200 ($300):
10 x Burning Embers in paperback – "romance like Hollywood used to make"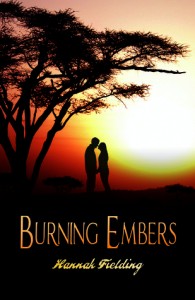 3 x Peter Borthwick's This Moment CD jazz album
3x £5 ($8) Amazon gift cards
Chocolate Ballotin Assortment Bath Gift Set
Lily Flame Scented Candle Tin – Blush
The Classic Bronte BBC DVD Box Set: Jane Eyre / Tenant Of Wildfell Hall / Wuthering Heights (£8)
Pride & Prejudice DVD (2005 film)
For a chance of winning, simply comment on this page by 24 May, telling me which of the following Burning Embers quotes (1, 2 or 3) is your favourite:
"Coral, my love, you are too pure, too innocent, too alive for me," he said slowly, almost carefully. "My world is like a drawing in black and white on a gray canvas, without a single note of color to bring it to life. And now, on this pale and melancholic picture, a red flower has fallen, a warm and scented flower." He sighed. "It's a wonderful contrast, but too vivid…"
"Gradually the mist had lifted, and the sun burst forth, a ball of fire radiating the sky with unnaturally incandescent hues. Coral was reminded of the strident brushwork and wild colours of the Fauvist paintings that filled her mother's gallery, which Coral had always loved. The scene was now set for the show to begin: the drama in which the broad, breath-taking landscapes of Africa were the stage and the animals the actors."
"Rafe had sat back in his chair so his face was in the shadow, but she knew he was watching her through half-closed eyes. When he leaned forward, the fire from the candles flickered, throwing shadows on the planes of his face. She could see his eyes clearly now, and their steady focus was causing her insides to stir. There was romance in the still air; the rhythm of dripping water from the fountain behind him, the velvet sky studded with stars, the balmy perfumes of the night, all combined to accompany the endless song that had begun in her heart again as she watched him, enthralled."
Here are the rules for the comp:
Comment by 24 May to be in with a chance of entering.
Be sure to include your email address, or I can't pick you as a winner because I can't contact you to pass on a prize!
For postage reasons this competition is open to

UK and US residents

only – please let me know in your comment which country you are from.
Good luck!