The new Hannah Fielding book!
From the bestselling author of Aphrodite's Tears comes a love story burning with the sultry heat and mystery of Egypt. Long awaited, Hannah's new book, Song of the Nile, is out on 14th of February, Valentine's Day, with a special price for early birds, so don't miss out on this great offer!
'Epic romances like Hollywood used to make'
Luxor, 1946. When young nurse Aida El Masri returns from war-torn London to her family's estate in Egypt she steels herself against the challenges ahead.
Eight years have passed since her father, Ayoub, was framed for a crime he did not commit, and died as a tragic result. Yet Aida has not forgotten, and now she wants revenge against the man she believes betrayed her father – his best friend, Kamel Pharaony.
Then Aida is reunited with Kamel's son, the captivating surgeon Phares, who offers her marriage. In spite of herself, the secret passion Aida harboured for him as a young girl reignites. Still, how can she marry the son of the man who destroyed her father and brought shame on her family? Will coming home bring her love, or only danger and heartache?
Set in the exotic and bygone world of Upper Egypt, Song of the Nile follows Aida's journey of rediscovery – of the homeland she loves, with its white-sailed feluccas on the Nile, old-world charms of Cairo and the ancient secrets of its burning desert sands – and of the man she has never forgotten.
A compelling story of passion and intrigue – a novel that lays open the beating heart of Egypt.
Amazing reviews of Hannah's books!
One of the most romantic works of fiction ever written… an epic love story beautifully told.
Indiscretion grips from the first. Alexandra is a beguiling heroine, and Salvador a compelling, charismatic hero … the shimmering attraction between them is always as taut as a thread. A powerful and romantic story, one to savour and enjoy.
Legacy is filled to the brim with family scandal, frustrated love and hidden secrets. Fast-paced and addictive, it will keep you hooked from start to finish.
From its opening pages, Aphrodite's Tears establishes itself as escapism at its finest, and continues to do so as the smouldering interactions of the two leads and the lavish descriptions of life in rural Greece have you wishing away the winter for your own taste of sun-soaked life at the edge of the Ionian Sea.
Words almost escape me with how beautiful this story was… A truly wonderful, romantic story that will sweep you away…
The new book is available exclusively on this website!
Song of the Nile
digital
£
4.99
regular price: £7.99
PDF, ePub and Kindle/Mobi versions
This offer is available for a limited time, so don't miss out – ORDER NOW!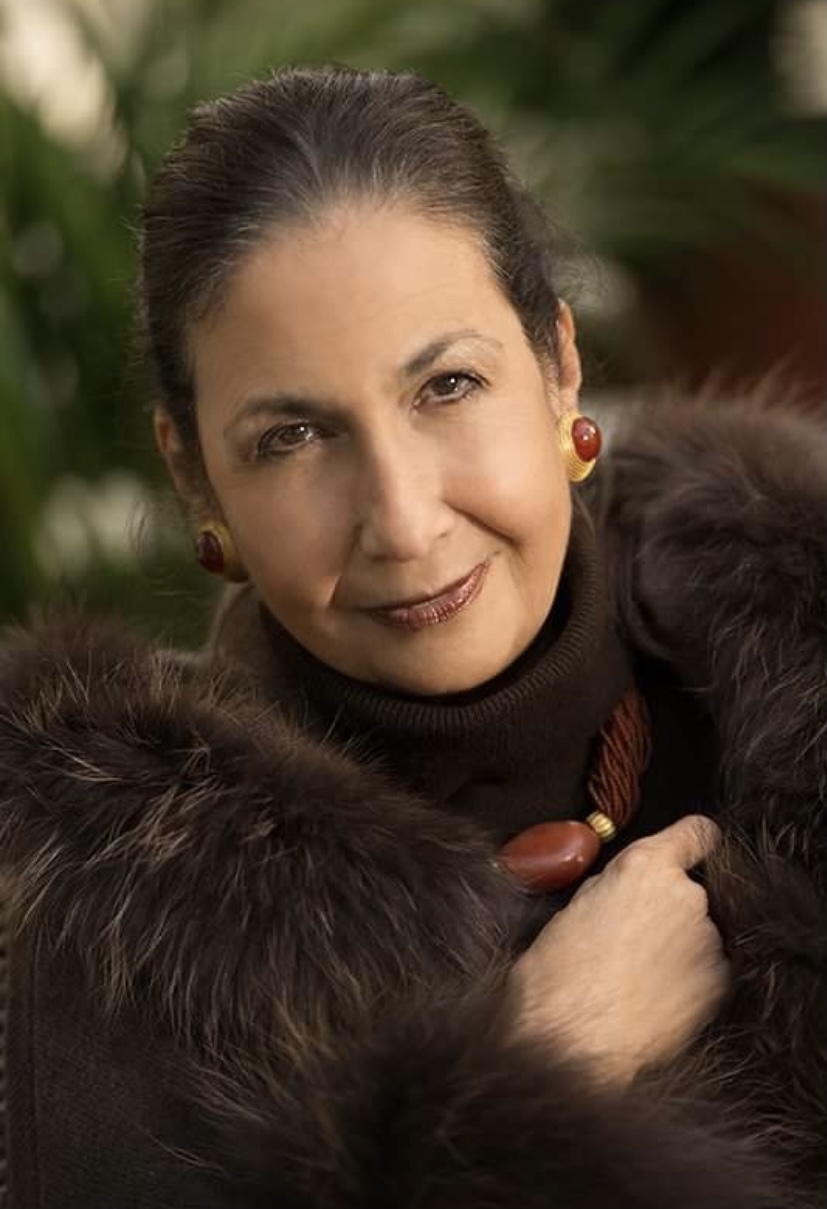 Egyptian-born writer Hannah is an award-winning, travel and romance author whose unique, timeless style has prompted the press to liken her novels to 'epic romances like Hollywood used to make'.
Hannah began writing stories as a child, when she would trade tales with her French governess. Years later, after reading literature at university, marrying an Englishman, raising two wonderful children and establishing a business in the renovation of property, she became a full-time author. She has travelled all over the world and consequently her romances are infused with the lushness and exotic detail of their settings, as well as being captivating journeys of intense passion and intrigue.
Her descriptive, sensual style has won her fans all over the globe, and online, where she writes a regular blog and has more than 60K followers across social media channels. Her books are available not only in the English-speaking world, but have been translated into Arabic, Macedonian, Serbian, German and Polish.
Hannah's books have won various awards, including (for Aphrodite's Tears) Best Romance at the International Book Awards, and Gold Medal for Romance at the Independent Publisher Book Awards, National Indie Excellence Awards, American Fiction Awards, NABE Pinnacle Book Achievement Awards and New York City Big Book Awards. She also won the Gold Medal for Romance at the Independent Publisher Book Awards for The Echoes of Love, the Gold and Silver Medals for Romance at the IBPA Benjamin Franklin Awards for Indiscretion and Masquerade and Best Romance for Indiscretion at the USA Best Book Awards.