on
May 1, 2017
at
9:00 am
Have you ever thought about the nationality of the authors whose books you read? Do you read books by writers from all different countries, or do you find you're often lost in a story dreamt up by a British or North American author?
I was very inspired by a recent story in the news about a thirteen-year-old Pakistani girl who, having realised most of the books on her shelf were published by British or US publishers, has set herself a challenge: to read a book from every country in the world. Aisha Esbhani sent out an appeal on Facebook for recommendations, and she has received them from all corners of the globe.
Just imagine all that Aisha will learn, how these 197 books will educate her and inspire her, how enriching this multicultural journey will be. To quote George R.R. Martin: 'A reader lives a thousand lives before he dies… The man who never reads lives only one.'
Aisha will have such a broad knowledge of literature; the kind of knowledge, I think, to which we should all aspire. 'Write about what you know' is a common adage. But I don't think it should follow that we read only about what we know. We need to read books that transport us to foreign places and make us think and feel; books that can change us.
I believe that we should read books set in all different countries. Take my own fiction, for example. When you read one of my books, you'll be whisked away to Kenya (Burning Embers) or Italy (The Echoes of Love) or Spain (the Andalucían Nights trilogy) or, later this year, to Greece (the forthcoming Aphrodite's Tears).
I also believe that we should read books by writers from all different nationalities. Perspective, depth and writing style are very much rooted in one's nationality. I grew up in Alexandria, Egypt, speaking Arabic, English and French, and at university there I studied French literature. Certainly, my writing is influenced by my education; by the rhythms and poeticism of the languages in which I think and daydream; by the importance of history and mythology in Egypt; and especially by the beautiful and colourful scenery of that country.
But I no longer live in Egypt. After leaving the country in my early twenties, I travelled widely, before finally settling in Kent, England. My husband and I subsequently bought a mas (farmhouse) in the South of France and renovated it, and for many years that has been our summer home, and then in recent years we have lived part of the year in Ireland as well. So, as you can see, I really do 'write around the world', and my books are not only set in different countries, but they are written in them too.
If this article has inspired you to 'read around the world', a great starting point for your journey is Goodreads, where you can find groups devoted to recommendations on this theme. I have also found it helpful to use 'translated fiction' as a search term – you unearth a veritable treasure trove of books (sadly, often overlooked). In addition, you can support Aisha at https://www.facebook.com/reading197countries, and see which books she has picked to read and her thoughts on them.
'Every author in some way portrays himself in his works, even if it be against his will.' So wrote Johann Wolfgang von Goethe, prolific writer of the late eighteenth and early nineteenth centuries.
I agree wholeheartedly with this statement. After all, isn't the point of writing to express oneself? Whatever you write, it is infused with your essence, your particular take on life, your experiences and wisdom and longings and desires.
Certainly, my own fiction takes readers on journeys to places I have myself visited; read The Echoes of Love and you get a sense of how I see Venice, Italy; read my Andalucían Nights trilogy and you see why I love this region of Spain and its fiery, vibrant spirit.
You also come to know, through my writing, that I have a passion for music and drama and literature, for philosophy and mythology, for architecture and for beautiful scenery; and of course that I am a dreamer, a romantic, and eternally hopeful in the power of love to be restorative, binding and inspiring.
But what of my heroines? Are they in fact me? When I look in the mirror, do I see not only Hannah but also Coral of Burning Embers, Venetia of The Echoes of Love, and Alexandra, Luz and Luna of Andalucían Nights?
In the spring edition of The Author (the magazine for members of the British Society of Authors), writer Amanda Craig considers this question in an article entitled 'Not I?'. She opens by considering the case last year of a journalist revealing the identity of the writer behind the pen name Elena Ferrante (see my article on the issue). The journalist in question felt there was a story to be told because the writer isn't of the same background as her heroine. But why assume that would even be the case?
As Amanda Craig explains in the article, the assumption that a writer somehow is their hero/heroine is common. She relates stories of writers, herself included, facing personal judgment because of flaws and traits in characters, not themselves.
This is a very real issue for writers, and it's one I face myself every time I write a new novel. I devise a heroine, making her real in my imagination, with a detailed backstory; but as I do so, I am always aware that she is tied to me, that my readers may assume she is me. That is not so difficult when you come to write of a character's strengths – her intelligence, for example, or hardworking nature – but it can be more challenging when you are exploring her weaknesses, such as naivety or a tendency to react emotionally without thinking.
Are my heroines reflections of me? No. I don't write autobiographies; I write novels. But as the Author article puts it: '… if the facts of our own lives are different, the feelings are less likely to be.' Were I to meet each of my heroines in real life, we would connect to each other on an emotional level. I understand their feelings; I have experienced their feelings.
To return to Goethe's quotation, we could say that every author in some way portrays his feelings in his works. To write a book with emotional resonance, you must be prepared to share something of your own experience of pain, of grief, of fear – and also of passion, of love, and of hope. In that sense, you have to be prepared to look in the mirror – which, as Sylvia Plath wrote, will 'see [you] back, and reflect it faithfully' – but look past the physical, right into the eyes: the windows of the soul.
We all know that reading fiction is a means of escape: from wherever you are reading, you are transported to the fictional world, to another place and time, and that can be as inspiring, relaxing and enjoyable as travelling for real. Have you ever considered, though, that reading is not only an escape into the author's story world, but also an escape into your own story – your past?
I was fascinated to read of a study conducted by researchers at the University of Liverpool (published in the journal Medical Humanities and described in the Medical News Today) that found shared reading can alleviate chronic pain. Shared reading is defined as 'an interactive reading experience in which small groups of people gather to read short stories, poetry, and other literature aloud'. The point of this reading is to 'prompt memories of relationships, family members, work, and other experiences that arise throughout a lifetime'.
The researchers found that the severity of pain and mood in the study participants improved for up to two days following shared reading, and they suggest that shared reading could be as helpful – if not more so – than the cognitive behavioural therapy currently recommended for people suffering from chronic pain. Basically, shared reading – reading that helps trigger pain-free memories for people – can help alleviate real, current pain.
What I found most interesting about this study was that at its core is the fact that reading can quickly and meaningfully create an escape into a person's past. As William Nicholson wrote for the film Shadowlands, 'We read to know we're not alone.' When we read, we connect to the writer – we take a journey together – and, crucially, we connect with our past self in two ways:
First, the story sparks memories. Say the heroine is described as eating toad-in-the-hole, which makes you remember that your mother used to cook toad-in-the-hole for supper, every Thursday through the winter months, and it was your favourite meal. You have escaped not only into the story world but also into your own past; you are back in the kitchen of your childhood home on a stormy December evening, sitting with your family and talking and laughing together while you tuck into toad-in-the-hole and pass around the gravy – which your mother always made that special way; best you've ever tasted. The memory is happy; it's warm and comforting and uplifting. Reading has given you that feeling.
In addition, reading has connected you to the past in another important way. If you are reading a novel now, no doubt you have long been a reader. You love reading; it's part of who you are. So today, when you pick up the book and escape into the story world, you are doing as you've done so many times. Not only do you read of the character's supper and remember your own from childhood, but you are aware that you are enjoying the read and that you have done so before; you remember so many times being lost in a book – in a park, on a train, curled up in a chair – and that is a happy memory; it's warm and comforting and uplifting. Reading has given you that feeling too.
As I write, a single word resonates in my mind: powerful. Reading is powerful! It can lift your mood, it can comfort you, it can inspire you – it can take away pain. As Harvard president Charles William Eliot wrote: 'Books are the quietest and most constant of friends…'
Quite simply, where would we be without books?!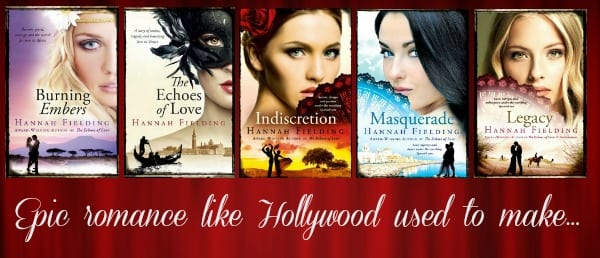 Many years ago, when I set pen to paper and wrote the first draft of what would become my debut novel, Burning Embers, I thought a lot about the setting and the story and the characters and the mood – and I thought very little about specific categorisation for the book I was writing. Genre was important in the sense that I knew I was writing romance, but I didn't drill down further and consider what type of romance I was creating; I simply wrote the book.
Fast-forward to the start of this decade, and I discovered, when I came to submit the manuscript to publishers, a whole world of categorisation of which I had been largely unaware. What kind of romance was Burning Embers? publishers wanted to know. It was easy to determine what the novel was not: fantasy or paranormal, for example. But other categorisations required consideration. Burning Embers is set in the 1970s; did that make it historical fiction or contemporary? It contains some descriptions of intimate moments; did that make it erotic?
I recall, back when I was filling in publisher forms, thinking that it would have been far easier had my book fit very neatly into one (and only one) category; that perhaps if my novel did so, my chances of securing a publishing a contract would be greatly improved.
Yet I knew this fundamental truth of writing: you must write the book that wants to be written. Not a book you think a publisher/agent/reader wants; a book that comes from you, from your soul – from the muse. As one of the most respected and influential writers of the 20th century, Franz Kafka, put it:
'Don't bend; don't water it down; don't try to make it logical; don't edit your own soul according to the fashion. Rather, follow your most intense obsessions mercilessly.'
Thus writers will always write books without much thought for categorisation. Why, then, need categorisation exist? The general idea is that categorising books into genres, and sub-genres, and sub-sub-genres, is helpful to booksellers, in presenting their wares for sale; and to readers, in browsing for books that fit their preferences. And yet it seems the difficulty of classification spills over to this end of the process as well.
Recently, I read with interest an article entitled 'A Look Inside America's First Romance and Erotica-Only Bookstore', exploring the Ripped Bodice bookshop in LA, which is run by two romance-novel-loving sisters, Bea and Leah. Given that the store specialises in romance novels, organisation of novels is by sub-genre. The main ones are historical, contemporary, paranormal and erotica, along with 'islands of other specialty sub-genres like LGBTQ, suspense, cowboys…'. But categorisation can lead to confusion, as Leah explained:
'How do you shelve a book that's lesbian vampire erotica? Does it go in the lesbian section, the vampire section, or the erotica section? These are real questions we find ourselves asking.'
Interestingly, Leah suggests that 'the nature of… digital marketplaces makes categorization there intrinsically easier than for a brick-and-mortar shop'. Certainly, I have found through working closely with my publisher, London Wall, that the many categories on the websites of retailers like Amazon allow for all manner of different ways to categorise a book. At the time of writing, for example, my Andalucían Nights series is categorised as follows on Amazon.com:
Indiscretion (Book 1): Books > Romance > Historical > 20th Century
Masquerade (Book 2): Books > Romance > Multicultural
Legacy (Book 3): Books > Romance > Contemporary
I am not sure, however, that the wide range of categories that can be applied to books is always helpful to the reader, because often one category alone does not adequately express the essence of a book. Taking a look at Amazon.com's sub-categories for romance (which, incidentally, differ from the Amazon.co.uk list), I could argue that the books of my Andalucían Nights series could fit into these categories: Multicultural, Heroes/Rich & Wealthy, Themes/Beaches, Themes/International, Themes/Love Triangle, and Themes/Workplace.
Ultimately, I am happy for my fiction be categorised in any genre that sensibly fits my writing. The Echoes of Love and Burning Embers, for example, are currently ranking in Romance but also in Literature & Fiction (Women's Fiction > Contemporary Women) on Amazon.com. I don't worry about categorisation when I write, and when I am asked 'What kind of books do you write?', I reply with what one newspaper reviewer said of my debut novel: 'Romance like Hollywood used to make.' That would make a wonderful category in itself, don't you think?
For me, there are few pleasures that can compete with a half hour spent browsing in a bookstore. Canterbury and Dover, the main cities near my English home, offer a wealth of options, but for a special treat I venture to one of the quaint seaside towns on the Kentish coast. Whitstable – famous for its oysters – is home to one of my favourite bookshops, Harbour Books. It looks small, but a wealth of books are to be found within its rooms, and it has such a lovely, friendly feel.
Further afield, the book lovers' mecca in Kent is Rochester, which was the setting for many of the works of Charles Dickens, who lived nearby. I love Baggins Book Bazaar, the largest rare and second-hand bookstore in England, and a veritable treasure trove for bibliophiles.
What's notable about both Rochester and Whitstable high streets is that they are home to independent shops, which give the commercial centres such wonderful character (which, in turn, attracts shoppers, and visitors by the coachful). That 'character' refers to the traditional English high street, harking back to a time before chain stores, when shops were independent.
Technically speaking, the very first bookshop in Britain was established at Cambridge University. But the first commercial enterprise in this vein was Hatchards of Piccadilly, which has been trading since 1797. Its clientele has included Benjamin Disraeli, Oscar Wilde, Lord Byron and Her Royal Highness the Queen. From the Hatchards website:
Eight generations of customers and booksellers have come and gone since the shop first opened its doors. Many things have changed but the essence of the place remains the same and is unchangeable. Hatchards is a unique British institution.
Such a description makes me want to visit, and soon!
I wonder, though, would I feel the same way about Hatchards, and about Harbour Books and Baggins Book Bazaar and all of the independent bookstores I visit, if they were not, in fact, independent, but owned by a big book retailer?
A story in the news recently gave me cause to consider the plight of independent bookshops. The Guardian reported on controversy arising over Waterstones, the giant of British bookselling, opening three new stores cleverly disguised to look like independent bookstores. In Rye, Southwold and Harpenden, pretty little bookstores have appeared that look just as unique, inviting and independent as the likes of Harbour Books; the only clue that these stores are part of the Waterstones chain is a small handwritten note in the window of each.
The managing director of Waterstones defended the action, saying, 'They are very small shops in towns that had independents and very much wish they still had independents but don't.'
Some local people in the towns, however, accuse Waterstones of subterfuge, saying that had people known these were Waterstones stores, they would have tried to block their opening, to protect their high streets from chains – whose arrival in the high street is the reason, in the first place, that rents and business rates have risen to a level when independents struggle to survive.
In recent years the number of independent bookstores in the UK (and, indeed, in other countries) has been in decline, due largely to the rise of big companies like Amazon and Waterstones. This, for any sensible reader, writer, publisher or bookseller, is clearly not to be taken lightly. (For an insightful and well-argued view on the matter, take a look at 'Why We Need Independent Bookstores More Than Ever' at Publishing Perspectives.)
It strikes me that we need:
1. More bricks-and-mortar bookstores
2. More independent bricks-and-mortar bookstores
So how should we feel about Waterstones opening three faux-independent bookstores?
Well, on the one hand we could see the Waterstones point of view ('They are very small shops in towns that had independents and very much wish they still had independents but don't') and be glad that beautiful new bookshops are opening.
On the other hand, we could decide that these bookstores would be better as true independents, and encourage the opening of more independent bookstores. How do we do that? It's simple, so far as I can see: if we love independent bookstores and believe they must, like Hatchards, survive, then we must shop in them.
If you're passionate about independents, take a look at the Indie Bookshop Week website at http://indiebookshopweek.org.uk/, run by @booksaremybag and @IndieBound_UK. The week will be running from 24th June to 1st July 2017, and will be a celebration of all independent bookshops. The website contains lots of information, and can help you discover new bookshops to explore.