on
March 16, 2017
at
9:00 am
We all know that reading fiction is a means of escape: from wherever you are reading, you are transported to the fictional world, to another place and time, and that can be as inspiring, relaxing and enjoyable as travelling for real. Have you ever considered, though, that reading is not only an escape into the author's story world, but also an escape into your own story – your past?
I was fascinated to read of a study conducted by researchers at the University of Liverpool (published in the journal Medical Humanities and described in the Medical News Today) that found shared reading can alleviate chronic pain. Shared reading is defined as 'an interactive reading experience in which small groups of people gather to read short stories, poetry, and other literature aloud'. The point of this reading is to 'prompt memories of relationships, family members, work, and other experiences that arise throughout a lifetime'.
The researchers found that the severity of pain and mood in the study participants improved for up to two days following shared reading, and they suggest that shared reading could be as helpful – if not more so – than the cognitive behavioural therapy currently recommended for people suffering from chronic pain. Basically, shared reading – reading that helps trigger pain-free memories for people – can help alleviate real, current pain.
What I found most interesting about this study was that at its core is the fact that reading can quickly and meaningfully create an escape into a person's past. As William Nicholson wrote for the film Shadowlands, 'We read to know we're not alone.' When we read, we connect to the writer – we take a journey together – and, crucially, we connect with our past self in two ways:
First, the story sparks memories. Say the heroine is described as eating toad-in-the-hole, which makes you remember that your mother used to cook toad-in-the-hole for supper, every Thursday through the winter months, and it was your favourite meal. You have escaped not only into the story world but also into your own past; you are back in the kitchen of your childhood home on a stormy December evening, sitting with your family and talking and laughing together while you tuck into toad-in-the-hole and pass around the gravy – which your mother always made that special way; best you've ever tasted. The memory is happy; it's warm and comforting and uplifting. Reading has given you that feeling.
In addition, reading has connected you to the past in another important way. If you are reading a novel now, no doubt you have long been a reader. You love reading; it's part of who you are. So today, when you pick up the book and escape into the story world, you are doing as you've done so many times. Not only do you read of the character's supper and remember your own from childhood, but you are aware that you are enjoying the read and that you have done so before; you remember so many times being lost in a book – in a park, on a train, curled up in a chair – and that is a happy memory; it's warm and comforting and uplifting. Reading has given you that feeling too.
As I write, a single word resonates in my mind: powerful. Reading is powerful! It can lift your mood, it can comfort you, it can inspire you – it can take away pain. As Harvard president Charles William Eliot wrote: 'Books are the quietest and most constant of friends…'
Quite simply, where would we be without books?!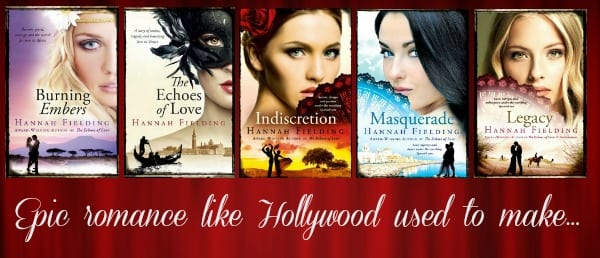 Many years ago, when I set pen to paper and wrote the first draft of what would become my debut novel, Burning Embers, I thought a lot about the setting and the story and the characters and the mood – and I thought very little about specific categorisation for the book I was writing. Genre was important in the sense that I knew I was writing romance, but I didn't drill down further and consider what type of romance I was creating; I simply wrote the book.
Fast-forward to the start of this decade, and I discovered, when I came to submit the manuscript to publishers, a whole world of categorisation of which I had been largely unaware. What kind of romance was Burning Embers? publishers wanted to know. It was easy to determine what the novel was not: fantasy or paranormal, for example. But other categorisations required consideration. Burning Embers is set in the 1970s; did that make it historical fiction or contemporary? It contains some descriptions of intimate moments; did that make it erotic?
I recall, back when I was filling in publisher forms, thinking that it would have been far easier had my book fit very neatly into one (and only one) category; that perhaps if my novel did so, my chances of securing a publishing a contract would be greatly improved.
Yet I knew this fundamental truth of writing: you must write the book that wants to be written. Not a book you think a publisher/agent/reader wants; a book that comes from you, from your soul – from the muse. As one of the most respected and influential writers of the 20th century, Franz Kafka, put it:
'Don't bend; don't water it down; don't try to make it logical; don't edit your own soul according to the fashion. Rather, follow your most intense obsessions mercilessly.'
Thus writers will always write books without much thought for categorisation. Why, then, need categorisation exist? The general idea is that categorising books into genres, and sub-genres, and sub-sub-genres, is helpful to booksellers, in presenting their wares for sale; and to readers, in browsing for books that fit their preferences. And yet it seems the difficulty of classification spills over to this end of the process as well.
Recently, I read with interest an article entitled 'A Look Inside America's First Romance and Erotica-Only Bookstore', exploring the Ripped Bodice bookshop in LA, which is run by two romance-novel-loving sisters, Bea and Leah. Given that the store specialises in romance novels, organisation of novels is by sub-genre. The main ones are historical, contemporary, paranormal and erotica, along with 'islands of other specialty sub-genres like LGBTQ, suspense, cowboys…'. But categorisation can lead to confusion, as Leah explained:
'How do you shelve a book that's lesbian vampire erotica? Does it go in the lesbian section, the vampire section, or the erotica section? These are real questions we find ourselves asking.'
Interestingly, Leah suggests that 'the nature of… digital marketplaces makes categorization there intrinsically easier than for a brick-and-mortar shop'. Certainly, I have found through working closely with my publisher, London Wall, that the many categories on the websites of retailers like Amazon allow for all manner of different ways to categorise a book. At the time of writing, for example, my Andalucían Nights series is categorised as follows on Amazon.com:
Indiscretion (Book 1): Books > Romance > Historical > 20th Century
Masquerade (Book 2): Books > Romance > Multicultural
Legacy (Book 3): Books > Romance > Contemporary
I am not sure, however, that the wide range of categories that can be applied to books is always helpful to the reader, because often one category alone does not adequately express the essence of a book. Taking a look at Amazon.com's sub-categories for romance (which, incidentally, differ from the Amazon.co.uk list), I could argue that the books of my Andalucían Nights series could fit into these categories: Multicultural, Heroes/Rich & Wealthy, Themes/Beaches, Themes/International, Themes/Love Triangle, and Themes/Workplace.
Ultimately, I am happy for my fiction be categorised in any genre that sensibly fits my writing. The Echoes of Love and Burning Embers, for example, are currently ranking in Romance but also in Literature & Fiction (Women's Fiction > Contemporary Women) on Amazon.com. I don't worry about categorisation when I write, and when I am asked 'What kind of books do you write?', I reply with what one newspaper reviewer said of my debut novel: 'Romance like Hollywood used to make.' That would make a wonderful category in itself, don't you think?
For me, there are few pleasures that can compete with a half hour spent browsing in a bookstore. Canterbury and Dover, the main cities near my English home, offer a wealth of options, but for a special treat I venture to one of the quaint seaside towns on the Kentish coast. Whitstable – famous for its oysters – is home to one of my favourite bookshops, Harbour Books. It looks small, but a wealth of books are to be found within its rooms, and it has such a lovely, friendly feel.
Further afield, the book lovers' mecca in Kent is Rochester, which was the setting for many of the works of Charles Dickens, who lived nearby. I love Baggins Book Bazaar, the largest rare and second-hand bookstore in England, and a veritable treasure trove for bibliophiles.
What's notable about both Rochester and Whitstable high streets is that they are home to independent shops, which give the commercial centres such wonderful character (which, in turn, attracts shoppers, and visitors by the coachful). That 'character' refers to the traditional English high street, harking back to a time before chain stores, when shops were independent.
Technically speaking, the very first bookshop in Britain was established at Cambridge University. But the first commercial enterprise in this vein was Hatchards of Piccadilly, which has been trading since 1797. Its clientele has included Benjamin Disraeli, Oscar Wilde, Lord Byron and Her Royal Highness the Queen. From the Hatchards website:
Eight generations of customers and booksellers have come and gone since the shop first opened its doors. Many things have changed but the essence of the place remains the same and is unchangeable. Hatchards is a unique British institution.
Such a description makes me want to visit, and soon!
I wonder, though, would I feel the same way about Hatchards, and about Harbour Books and Baggins Book Bazaar and all of the independent bookstores I visit, if they were not, in fact, independent, but owned by a big book retailer?
A story in the news recently gave me cause to consider the plight of independent bookshops. The Guardian reported on controversy arising over Waterstones, the giant of British bookselling, opening three new stores cleverly disguised to look like independent bookstores. In Rye, Southwold and Harpenden, pretty little bookstores have appeared that look just as unique, inviting and independent as the likes of Harbour Books; the only clue that these stores are part of the Waterstones chain is a small handwritten note in the window of each.
The managing director of Waterstones defended the action, saying, 'They are very small shops in towns that had independents and very much wish they still had independents but don't.'
Some local people in the towns, however, accuse Waterstones of subterfuge, saying that had people known these were Waterstones stores, they would have tried to block their opening, to protect their high streets from chains – whose arrival in the high street is the reason, in the first place, that rents and business rates have risen to a level when independents struggle to survive.
In recent years the number of independent bookstores in the UK (and, indeed, in other countries) has been in decline, due largely to the rise of big companies like Amazon and Waterstones. This, for any sensible reader, writer, publisher or bookseller, is clearly not to be taken lightly. (For an insightful and well-argued view on the matter, take a look at 'Why We Need Independent Bookstores More Than Ever' at Publishing Perspectives.)
It strikes me that we need:
1. More bricks-and-mortar bookstores
2. More independent bricks-and-mortar bookstores
So how should we feel about Waterstones opening three faux-independent bookstores?
Well, on the one hand we could see the Waterstones point of view ('They are very small shops in towns that had independents and very much wish they still had independents but don't') and be glad that beautiful new bookshops are opening.
On the other hand, we could decide that these bookstores would be better as true independents, and encourage the opening of more independent bookstores. How do we do that? It's simple, so far as I can see: if we love independent bookstores and believe they must, like Hatchards, survive, then we must shop in them.
If you're passionate about independents, take a look at the Indie Bookshop Week website at http://indiebookshopweek.org.uk/, run by @booksaremybag and @IndieBound_UK. The week will be running from 24th June to 1st July 2017, and will be a celebration of all independent bookshops. The website contains lots of information, and can help you discover new bookshops to explore.
'How vain it is to sit down to write when you have not stood up to live,' wrote Henry David Thoreau, the great American writer who famously retreated from life for two years to live in a house he'd built in a wood. In the work this retreat inspired, Walden, he explained:
I went to the woods because I wished to live deliberately, to front only the essential facts of life, and see if I could not learn what it had to teach, and not, when I came to die, discover that I had not lived.
Thoreau is by no means alone in being a writer with a need to both experience and retreat. The openness and clarity with which he described his need and journey on which it took him has inspired many writers since to journey similarly; and it has led, in modern times, to two offerings for keen writers: the writing retreat and the writing residency.
Open any writing magazine and you will find advertisements for retreats all over the world – beautiful and interesting places to which writers can travel and immerse themselves in nature, in history, in silence; in solitude, where preferred, but also in companionship with fellow writers who are on the retreat. The idea is that the writer is able to breathe and reflect, and he or she has the space in which to write, free from the constraints and distractions of daily life.
Writing residencies work a little differently. Whereas a writing retreat is essentially a kind of holiday, for which you pay, a residency is free of charge (sometimes even subsidised) and is based on exchange. The organisation offering the residency grants the writer free use of space – an opportunity to experience a new place and new people, and retreat from everyday life. In return the writer gives his or her skills and/or art to the organisation. The writer's input can be in all kinds of forms, from poems to stories, workshops to creative writing teaching.
Writing residencies (part of the artist-in-residence scheme) are available in all kinds of places. They are not about retreating from life, going deep into the woods like Thoreau, but about connecting with it: using the art of writing to forge meaningful cultural exchange. All kinds of writing residencies are offered; writers can be resident in places like galleries, museums and theatres, but also in places not immersed in the art world. Recently, for example, Lit Hub published an article entitled '8 highly unusual writing residencies', which included opportunities for writers to write in a bridge control tower in Seattle, an off-grid treehouse on a Scottish mountain, any Amtrak train and… Antarctica.
Would I apply for a residency like this? Well, I can't say that Antarctica appeals! In a warmer climate, however, it would be wonderful to connect with writers and readers in an inspiring space. For me, it would have to be somewhere beautiful and very romantic; a place where lovers come together, fall in love, pledge to love each other always. A wedding venue, perhaps? I can imagine that the experiences there would be thought-provoking and inspirational for my fiction.
But I doubt very much that I will ever apply for a residency, or book a retreat, because while I love to travel while researching a book and have the experiences that Thoreau rightly says writers must have, I do not feel the need to retreat when I am writing. Here is why:
* I enjoy writing within my everyday life. I enjoy writing at home, in my office with everything I need within reach; in the garden with views of the flowers, the trees, the ocean.
* Writing is wonderful, but it is a lonely pursuit; it is emotionally draining; and it is so easy to become consumed by the story world. After several hours of writing, it does me good to step away from my novel and return to the real world: to cook a meal or tend my garden or take a walk to the local village and meet a friend for coffee.
* Writers like me who want to keep writing, keep publishing, can't afford to write in fits and starts, to write only when alone or in a special place. We have to write every day, whatever the weather, the mood, the state of the muse. When you write this way, you fall into a rhythm that becomes as reassuringly constant as your heartbeat. Like Descartes' 'I think therefore I am', your philosophy becomes 'I write because I am' – because you are a writer.
'I have always imagined that Paradise will be a kind of library.' So wrote Argentine writer Jorge Luis Borges.
How many book lovers have since taken these words to heart? Here are just a few of the gifts on offer for those who find affinity with the quotation:
(Sources: T-shirt; cushion; oak bookmark; metal bookmark; bag.)
What is paradise? According to the Oxford English Dictionary, it is:
1) (in some religions) heaven as the ultimate abode of the just
2) an ideal or idyllic place or state.
Certainly, that fits my idea of a library: cool, quiet, serene; a place of beauty and decorum full, as Thoreau put it, of 'the treasured wealth of the world'.
I have written before of my love of libraries; in my blog post 'The roots of a bibliophile: The Ancient Library of Alexandria' I shared how that love began, in my birthplace of Alexandria, home to the most significant library in history. Since leaving Egypt I have travelled widely, and wherever I go libraries are on the 'must see' list. Whenever I take a research trip for my writing, I visit the city's library, where not only can I read all about the local history and culture, but I get a feel for the spirit of the city. (In Venice, setting for The Echoes of Love, this was especially inspiring; the city has no less than seven libraries. My favourite was the Biblioteca Nazionale Marciana [National Library of St Mark's], which is in a beautiful Renaissance building that holds some of the great classical texts, including illuminated manuscripts.)
Visiting a library, in many ways, is a simple pleasure in life; but for so many of us it is a powerful one: educative, inspiring, comforting. Libraries are so important, I believe passionately that they must be preserved and open to all, like this one: the Philosophical Hall at the library of the Strahov Monastery, Prague.
The headline of a recent article in Guardian caught my eye: 'The most expensive library in the world?' Intrigued, I clicked to read the article expecting, based on the image of a sumptuously decorated library, to learn of a new library that had been expensive to open. No doubt the stunning Book Capella in St Petersburg – designed in the fashion of an ancient library, complete with tapestries, murals, sculpted woodwork, stained glass windows and religious statues – did cost a great deal to create. But in fact the article's headline was referring to the entrance fee to the library: £100 for a four-hour reading session.
This is not a public library, but a private collection owned by a publishing house spanning some 5,000 books dating from the 16th to 19th centuries – and available for purchase, we are told, for £400 and £700 each. For around £3,000, you can buy an annual pass to the library; a lifetime pass will cost you…  £69,000.
Who is willing and able to pay to access this library? According to the project's director, the library's users are academics and book collectors – and businesspeople who can afford to meet in such luxurious surroundings. The director states:
Book Capella is not a library in the traditional sense, and it is not a museum, although elements of the museum are presented. It's also not the bookstore, although you can buy our books here. [It] is a new way for people to communicate with rare books.
The motto for this 'library'? 'I have always imagined that Paradise will be a kind of library' – Jorge Luis Borges.
But is Paradise exclusive? A place only those with means can enter?
Remember Thoreau's description of books: 'the treasured wealth of the world'. That is an excerpt from this quotation from Walden:
Books are the treasured wealth of the world and the fit inheritance of generations and nations. Books, the oldest and the best, stand naturally and rightfully on the shelves of every cottage. They have no cause of their own to plead, but while they enlighten and sustain the reader his common sense will not refuse them. Their authors are a natural and irresistible aristocracy in every society, and, more than kings or emperors, exert an influence on mankind.
I wonder what Thoreau would make of Book Capella.
Are libraries important to you? Do you think we should preserve them, and ensure equal access to all? I would love to hear your thoughts.